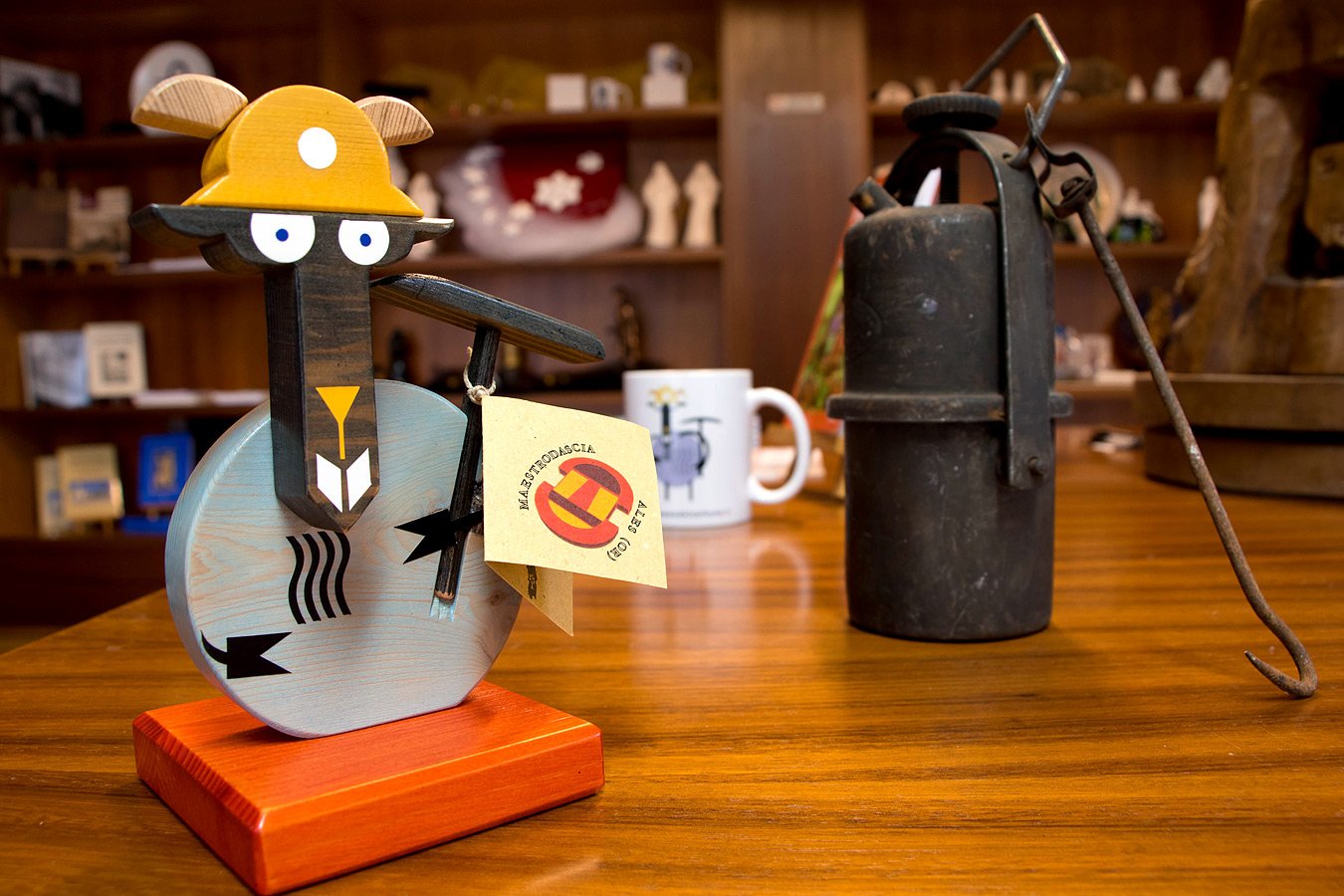 Bookshop
The bookshop is located inside the Lamp room.
The bookshop offers a selection of texts about coal mining, books on the town of Carbonia, children's books, and novels on the subject or related subjects.
You can also buy t-shirts with the logo of the Museo del Carbone and with its mascot – Crabò, a goat-miner designed by Stefano Asili. You can find Crabò and other symbols of the mine also on souvenirs, like pins and magnets, pencils, shoppers, mugs, etc. ..
The range of products you can buy also includes mining lamps, ceramics and other local handicrafts, accessories and toys as well as Carbone, Carignano del Sulcis DOC, a wine produced by the Cantina di Santadi from grapes grown in the lower Sulcis area, sold in bottles exclusively designed for the Museo del Carbone.
Sardinia mines