THE EUROPEAN NETWORK OF COAL MINING MUSEUMS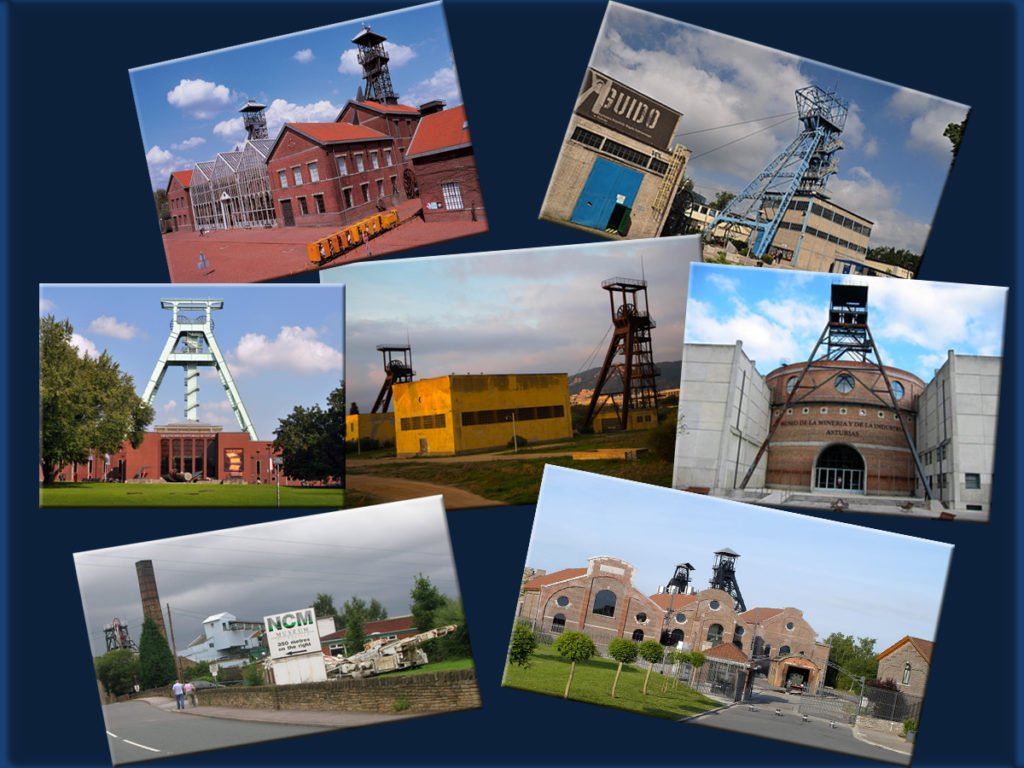 ◊
Since 2012, the Centro Italiano della Cultura del Carbone has been a member of the Rete Europea dei Musei delle Miniere di Carbone (European Network of Coal Mining Museums) as a representative for Italy. The network currently includes seven major European mining sites converted into museums; the Centre Historique Minier de Lewarde for France, the Bois du Cazier (Marcinelle) for Belgium, the National Coal Mining Museum for England (Wakefield) for Great Britain, the Deutsches Bergbau Museum (Bochum) for Germany, the Muzeum Gornictwa Weglowego Kopalnja Guido (Zabrze) for Poland and the Museo de la Minería y de la Industria de Asturias (Mina San Vicente) for Spain.
Aims
The partnership aims to improve collaboration between members in four main fields of cooperation:
Scientific knowledge exchange: one of the main pillars of cooperation is scientific knowledge exchange. Since the coal industry includes very different research fields (such as geology, archeology, history, ethnology, social policy, the environment, culture), the work carried out by scientists and academics in all these areas will promote the appreciation of this industrial heritage. Members can participate in different research programs, share information on the mining industry, and even share documents and knowledge within the network.
◊
Exchange of cultural productions: members can collaborate on cultural productions (such as exhibitions, publications, multimedia products, etc.). Teamwork allows partners, in addition to exchanging their cultural productions, also to work together on these cultural products. Museums can really befit from these collaborations, as new and more exhibition themes make them more interesting for visitors.
◊
Exchange of professional practice: exchanging professional practice (in relation to customer service, ticket office, cultural mediation, communication, archiving operations and the conservation of collections) and, if possible, sharing it with other members can help manage a museum better and improve the services provided to the public, reduce operating costs and, consequently, get better results.
◊
Tourism promotion, marketing, communication: this fourth field is the result of the exchange in the first three fields of cooperation This provides greater visibility for mine museums in Europe and in the world, especially through the development of common promotion systems.
◊
Websites:
Centre Historique Minier du Nord Pas-de-Calais di Lewarde

National Coal Mining Museum for England di Wakefield

Deutsches Bergbau Museum di Bochum

Muzeum Gornictwa Weglowego Kopalnja Guido di Zabrze

Museo de la Minería y de la Industria de Asturias, Mina San Vicente

Sardinia mines